REGISTRATIONS OPENS 11 DECEMBER 2023
WHAT IS THE TUSCANY TRAIL
THE WORLD'S LARGEST BIKEPACKING EVENT
The Tuscany Trail is the world's largest bikepacking event, proudly held every year in the beautiful region of Tuscany. Each time, thousands of enthusiasts from over 50 different countries sign up.
By joining the Tuscany Trail, you'll embark on a unique adventure covering 470 km and climbing around 6,500 meters. This journey will take you through magical forests and ancient historical centers.
The Tuscany Trail isn't a race but rather a personal challenge that will leave you with memories and feelings to cherish for a lifetime.
To date, it boasts the highest attendance for any bikepacking event, with 4,700 participants.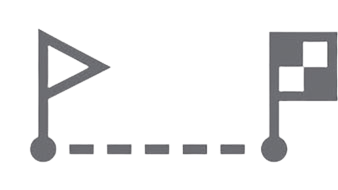 ONE STAGE
The route will be one long lap; you decide where & when to stop to eat and where & when (and if) to stop to sleep. Absolute freedom of choice.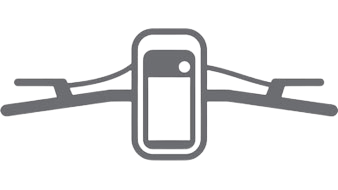 GPS
Follow the whole route thanks to the GPS track that will be sent to you after registering. You have to follow the whole route without shortcuts.
SELF-SUPPORTED
No assistance from the organisers, and no support vehicles in tow; just you and your bike.
NO-STOPWATCH
There is no time limit; you decide the pace and the time of arrival at the finish. Regardless it shall be a great adventure.
THE ROUTE 2024
RING ROUTE - START/FINISH AT CASTAGNETO CARDUCCI
The quest for the "perfect" route began way back in 2007 and is still ongoing. Tuscany is a region of breathtaking beauty, offering cyclists the ideal paths to ride.
The route for the Tuscany Trail 2024 will only be unveiled a few days before registration opens. However, as with every year, we're committed to providing a track with less tarmac, fewer unnecessary miles, and a concentrated dose of stunning views.
You'll ride along the famous White Roads, through vineyards, dense forests, and past ancient historic centers. The route will be diverse, featuring white roads, trails, dirt tracks, and some paved roads. You'll find that there's always a surprise waiting around every bend, from start to finish.
We have something big in store for the Tuscany Trail 2024. If you want to take a guess, follow us on our social media platforms, Instagram and Facebook.
ADVENTURE
GET OUT OF THE DAILY ROUTINE
Taking part in the Tuscany Trail means diving into a genuine adventure.
Tackling all the miles to the finish line won't be straightforward, and you'll surely encounter some unexpected challenges. But, after all, that's exactly what everyone seeks in this amazing experience.
The Tuscany Trail gives you a chance to break free from the daily grind, to step out of your comfort zone, and embrace the natural rhythm set by the sunrise and sunset.
For the truly brave at heart, this is the perfect opportunity to sleep under a starlit sky, wrapped in the warmth of a tent or the simplicity of a sleeping bag.
AN ORGANIZED EVENT
A TEAM OF PEOPLE BEHIND THE EVENT
While it's an "unsupported" event, registering for the Tuscany Trail means joining an exceptionally well-organized event.
The day before the start, you'll be warmly welcomed into the so-called "village," which, over the years, has become a gathering spot where you can start soaking up the event's laid-back vibe. Here, you'll have the chance to forge new friendships with fellow participants, check out sponsor booths, and fully immerse yourself in the unique atmosphere of the Tuscany Trail. We'll provide convenient parking, showers, and a dedicated team ready to greet you with the utmost hospitality.
The GPS track you'll receive is the culmination of months of hard work, showcasing the best that Tuscany has to offer any cycling enthusiast.
OLD TOWNS
INSIDE THE STORY
As the name implies, the Tuscany Trail unfolds in the stunning region of Tuscany, renowned for its exceptionally beautiful medieval and Renaissance town centers.
Awaiting you are enchanting villages where time seems to have stood still since the early 1500s. If you're lucky, you might stumble upon local festivals showcasing thrilling historical reenactments.
Among the many places you'll pass through, you'll have the chance to delve into the historic centers of some of the world's most captivating cities, including Volterra, San Gimignano, Siena, Monteriggioni, Pienza, and Castiglione della Pescaia.
THE LANDSCAPE
PEDALING ON THE WINDOWS DESKTOP​
The Tuscany Trail offers an experience that will guide you through landscapes that are breathtakingly unique and unparalleled in the world. This is nature shaped by the human touch, showcasing its astonishing beauty in full bloom.
You'll be surrounded by endless rows of cypress trees, picturesque country homes, pristine medieval villages, roads etched into tuff stone, and awe-inspiring marble quarries. You'll also have the chance to marvel at the captivating patterns of the Maremma region, which emerge amidst striking tombolos and dunes.
Your journey will end with a crystal-clear sea that laps against sun-drenched islands. All this and so much more await you on the Tuscany Trail 2024.
TUSCAN CUISINE
A 360° EXPERIENCE
Your journey through Tuscany will take you to a land renowned for its unmatched reputation in the world of gastronomy.
Tuscany is famed for its cuisine, boasting traditional dishes and desserts made from age-old recipes passed down through generations. Here, you'll find artisans skilled in crafting white meats and game, with the renowned Florentine steak standing as a true culinary icon. Moreover, you'll discover a wide range of "peasant" dishes, which, despite their meatless nature, offer extraordinary flavors, such as soups, pappa al pomodoro, and "ribollita".
You'll have the chance to savor delicious sandwiches stuffed with unsalted bread slices, paired with exquisite cured meats and cheeses, rivaling dishes from starred restaurants.
Dinner will become an unforgettable experience when you get to taste the extensive selection of local wines, like Chianti, Brunello di Montalcino, and Nobile di Montepulciano. Your journey will be a deep dive into the culinary delights of Tuscany.
MEDIA COVERAGE
BY YOUR SIDE TO CREATE MEDIA CONTENT
Your participation in the event will be in the spotlight, along with other participants. Throughout the Tuscany Trail, we'll have a team of photographers and videographers capturing unforgettable moments in real time for the duration of the event.
Drones, video cameras, professional cameras, and all necessary tools will be used to ensure you have outstanding memories of your adventure. Plus, if you're lucky, you might even get the chance to share your experience in an exclusive interview.
At the end of the event, we'll provide you with all the photos and videos to keep your memories alive forever.